Lyco-Bronze 1 hr (setting time) spray tan is available in Medium and Dark colour.
This cutting edge formula allows Cairns spray tan enthusiasts to have the ultimate in convenience spray tanning. This tanning solution can be customised depending on the colour the client is trying to achieve. Lyco-Bronze can be left on the skin from 1hr to 4hrs after spraying to create the perfect colour.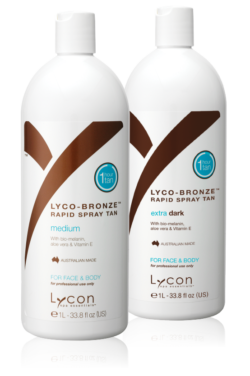 $25 Spray Tans Every Friday
 Cairns SPRAY TAN guidelines
Exfoliate body and face, concentrating
on elbows, knees, ankles
Wear loose baggy clothing preferably with no straps
Leave all jewellery at home
Do not wear moisturizer
Do not wear deodorant
Remove make up when possible
Maintaining your Spray Tan
Do not get wet during setting times
Do not exfoliate, unless you are removing your tan
1st

 

shower – quick rinse and pat dry
The more you are in water or perspiring (swimming) the quicker the tan will fade
Moisturize daily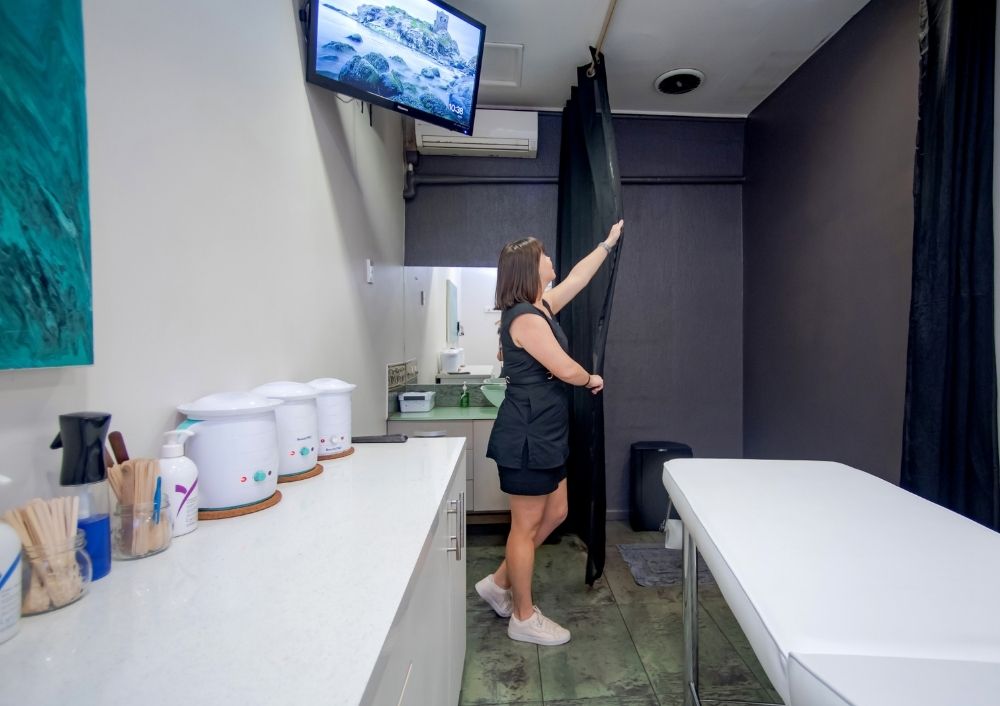 Spray Tanning Dresses & Products
Dare Tanning dresses are a carefully thought-out range of clothing that can be worn directly after a spray tan.  We have added extra features in each design to ensure comfort, durability and protection of your tan while setting. Our range is all dark colours, so no need to worry about staining the fabric, each design is one size fits most and tried and tested before being released. So, if you come straight from work and don't want to squeeze back into your work clothes, we've got you covered!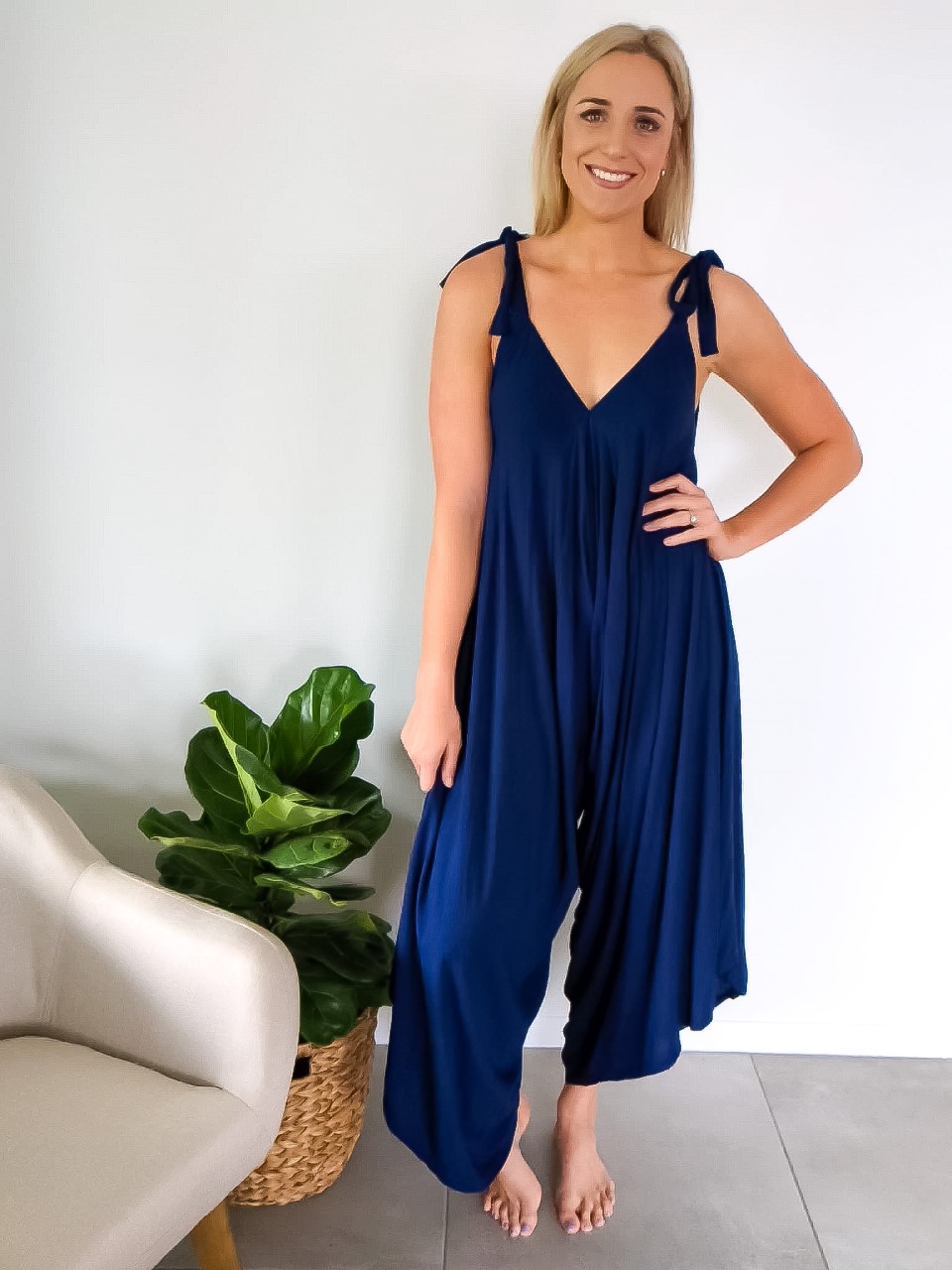 Navy Jumpsuit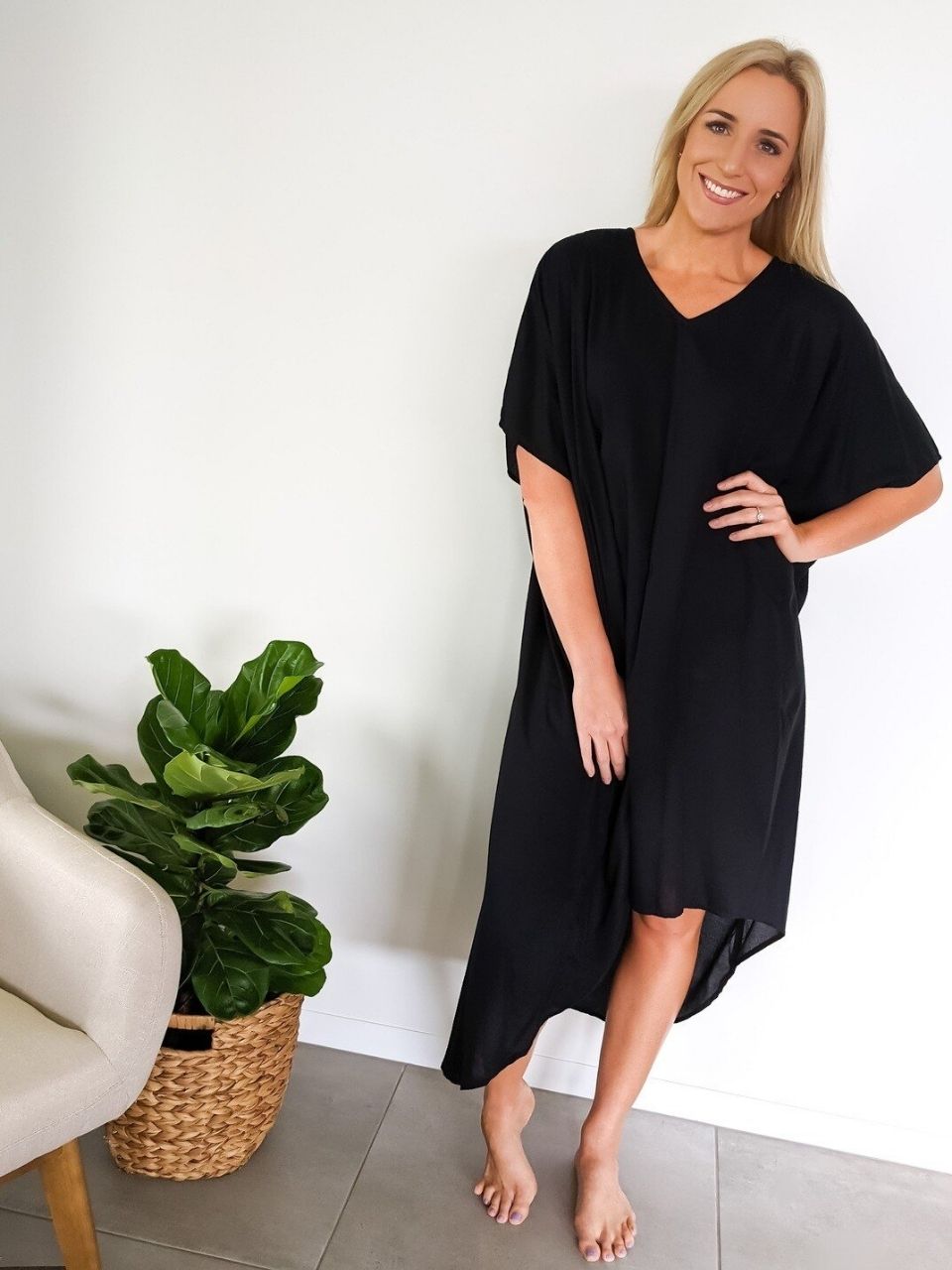 Black Kaftan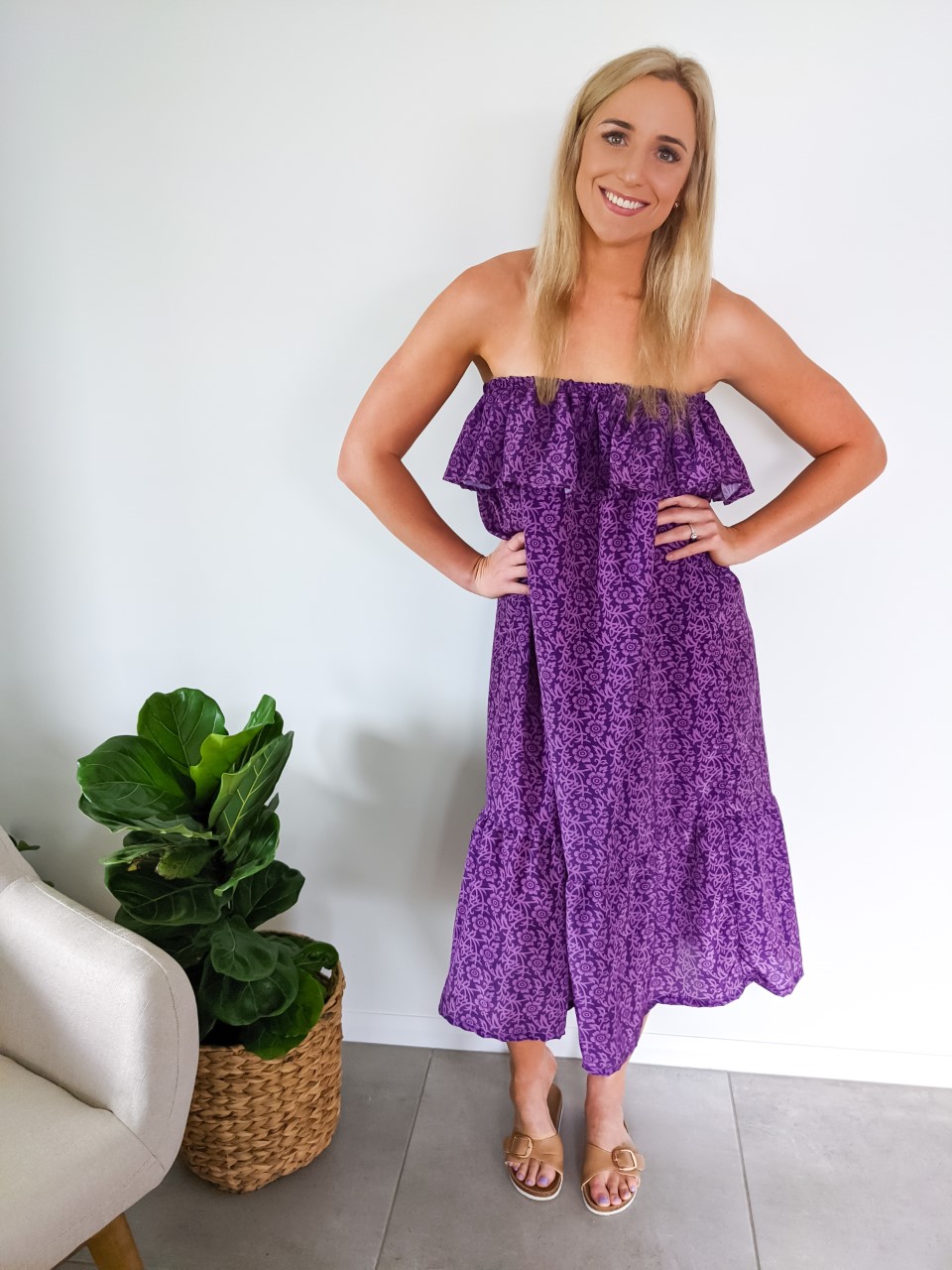 Strapless Dress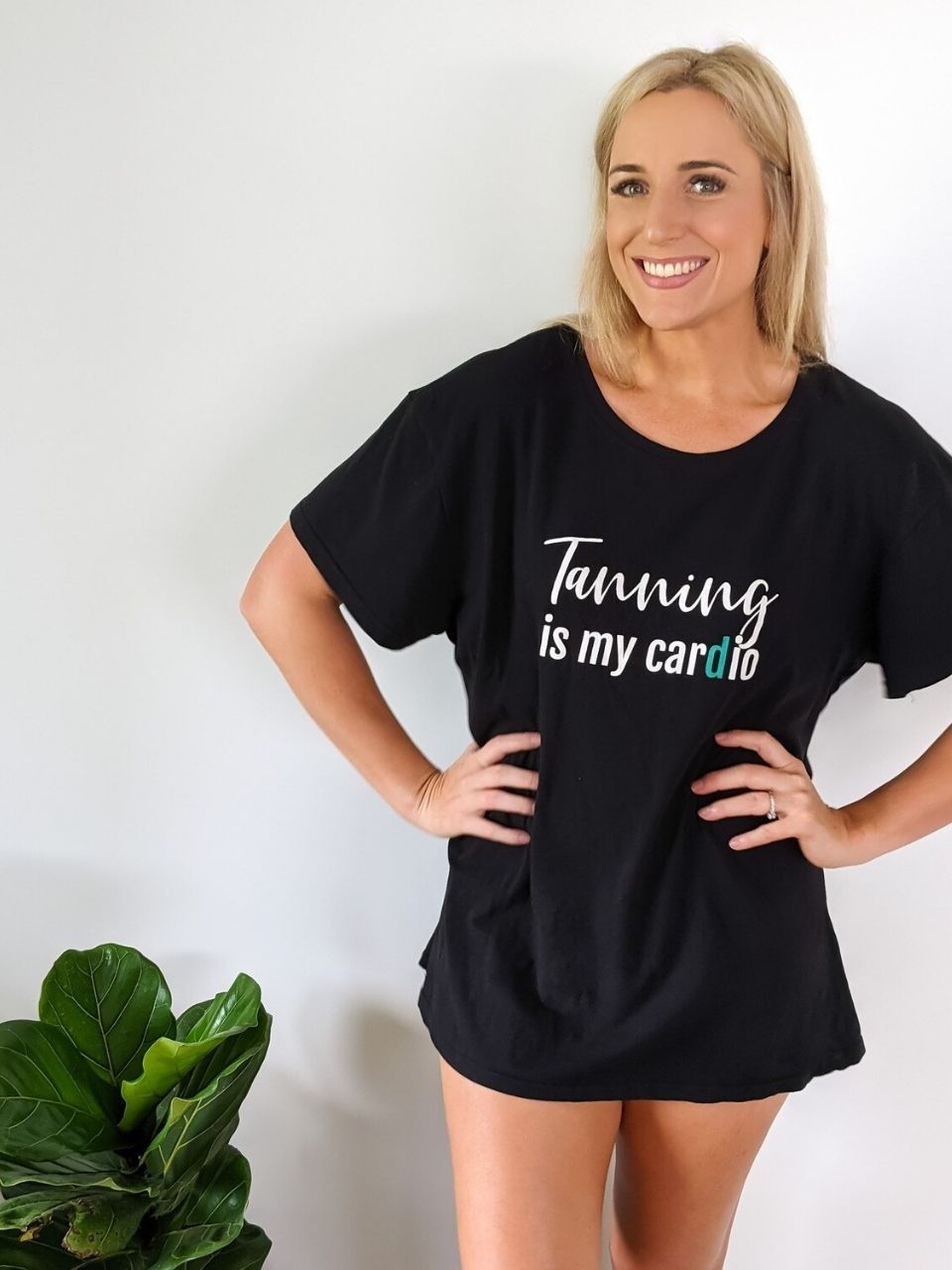 T-Shirt Dress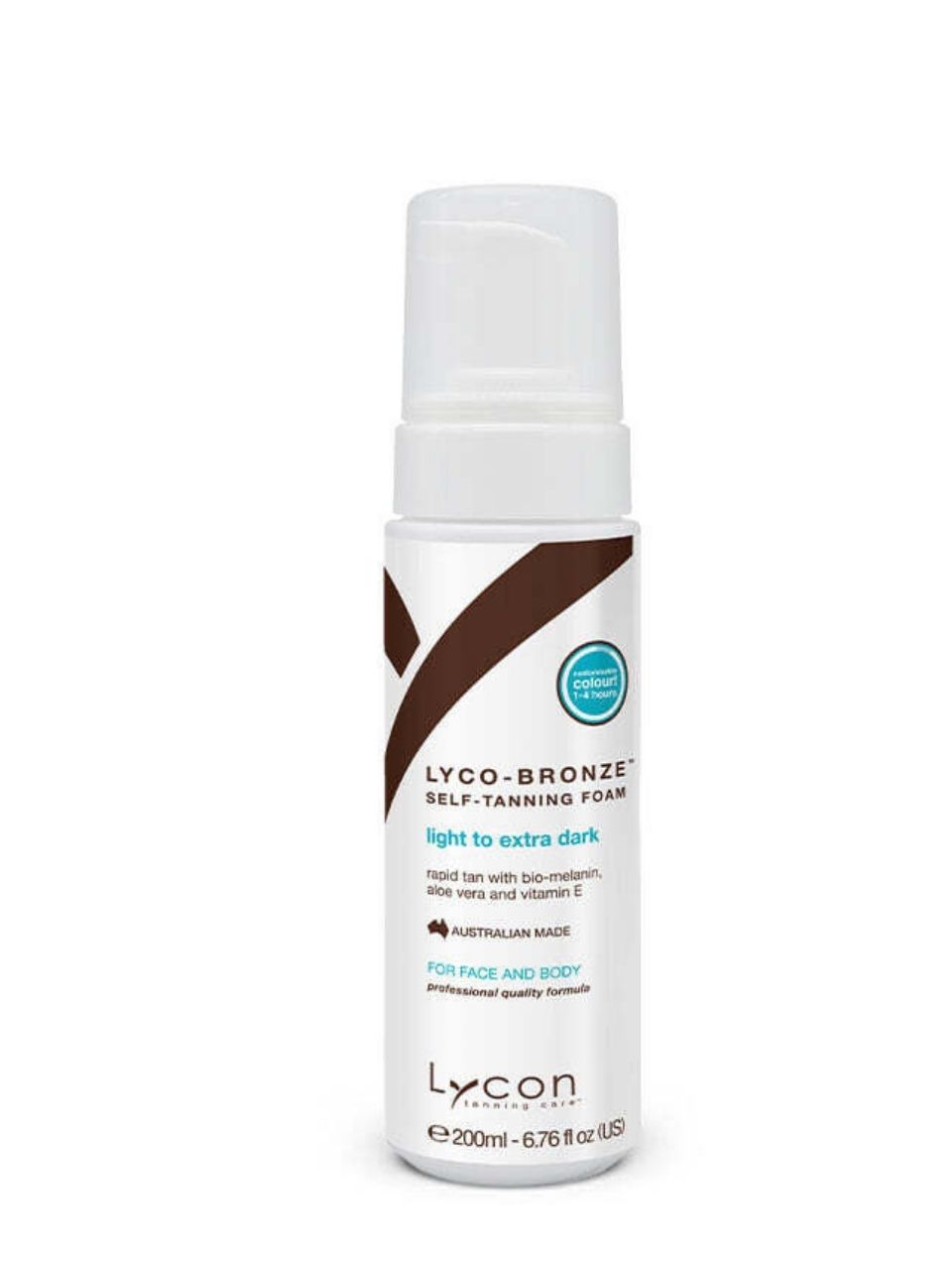 LYCO-BRONZE Self Tanning Foam